MISSED OUR BLACK FRIDAY SALE?
SAVE UP TO 25% WITH OUR BUNDLES
Available for cat, horse and dog ranges
Looking for the best gift for your pet?
The Anicura Gift Guide
Our ultimate gift ideas for the holiday season!
Nourish and Protect with our Gel Ointments!
Available for dogs, cats & horses
The wetter months are here
Managing Rain Scald in Horses, Naturally
Save 50% off selected products
Browse The Anicura Outlet
We're official partners with Blue Cross
Read more about our partnership with the charity
Our best-selling pet skincare products
Our natural pet ranges for itchy skin
Why try Anicura?
High-grade, natural ingredients

Free shipping on all orders over £25

We donate 1% of all sales to Blue Cross

30 Day Money Back Guarantee
Testimonials





Misty suffers with a mild dermatitis and I have found that this product is really effective for soothing and stopping the itch, as well as totally clearing it up for a few months at a time. It is much cheaper than taking her to the vet frequently.

Norman
Rambo is loving this! Months of itching and sore skin from scratching in which we've tried steroids, changing his food etc. NOTHING worked but this Spray has really soothed his skin and reduced the scratching massively. So pleased with it, magic in a bottle!

Lynette
Luis had an allergic reaction again (still not sure what that is, allergy tests were clear) and this time we didn't take him to the vet but started using the Cat Gel. The patch isn't sore anymore and hair has started to grow back! Much better than steroids!

Karolina
This is great stuff! Finn has a mild skin condition that causes patches of scabs and this Spray has cleared them up in just over a week. Nothing else I've tried has worked.

Liz
Coca's skin was flaky and sore, I tried lots of different expensive shampoos and nothing improved. I bought the Anicura Shampoo and Conditioner and was amazed by the results. My boy's coat is so shiny and his skin has healed, he's much happier.

Cheryl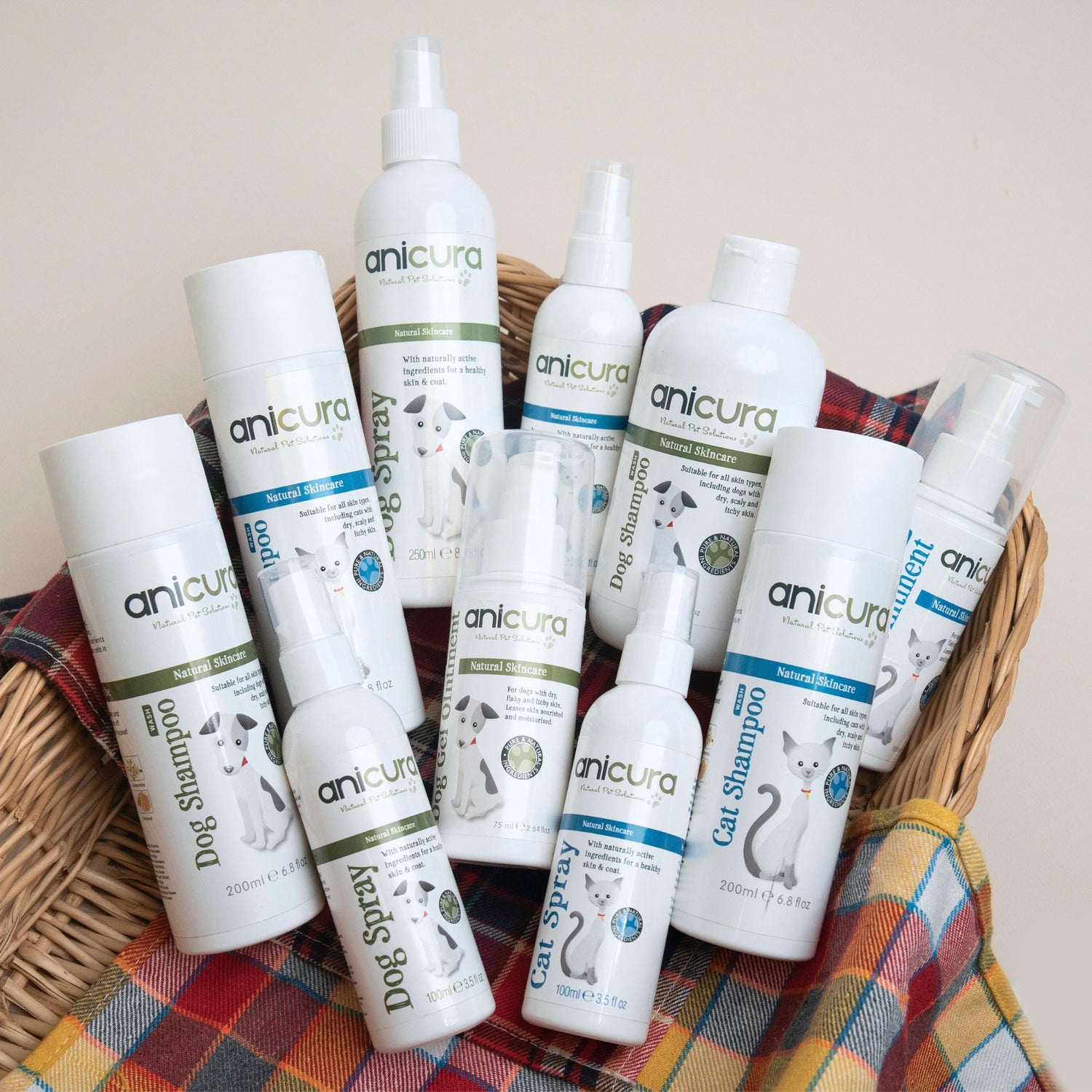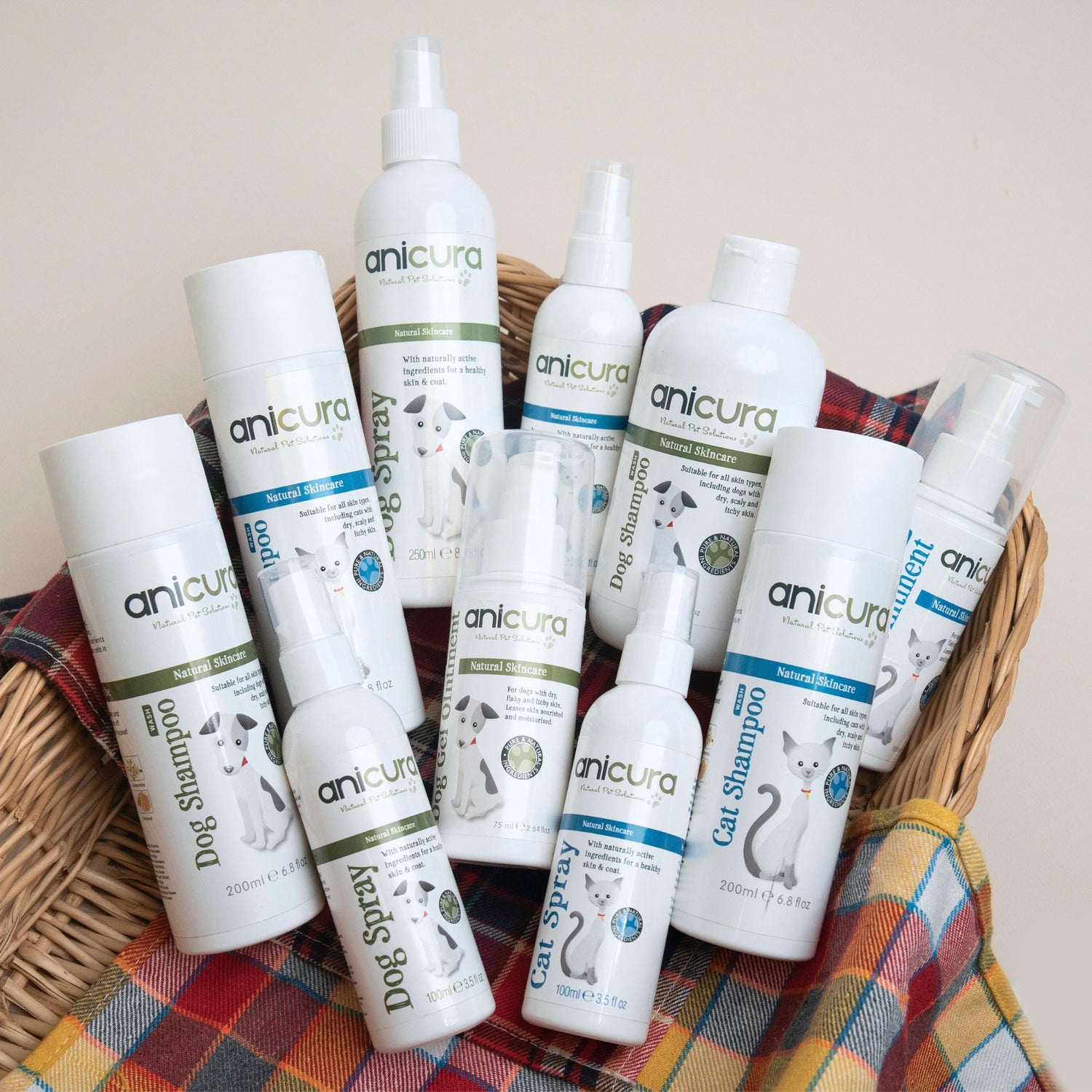 Your best choice
Save with our Bundles
If you have a pet with itchy skin or a pet with a skin condition such as eczema, dermatitis, skin allergies or pet acne, we recommend trying one of our bundles with treatment products (Spray and Gel). That's because our products are most effective when used together.
SHOP NOW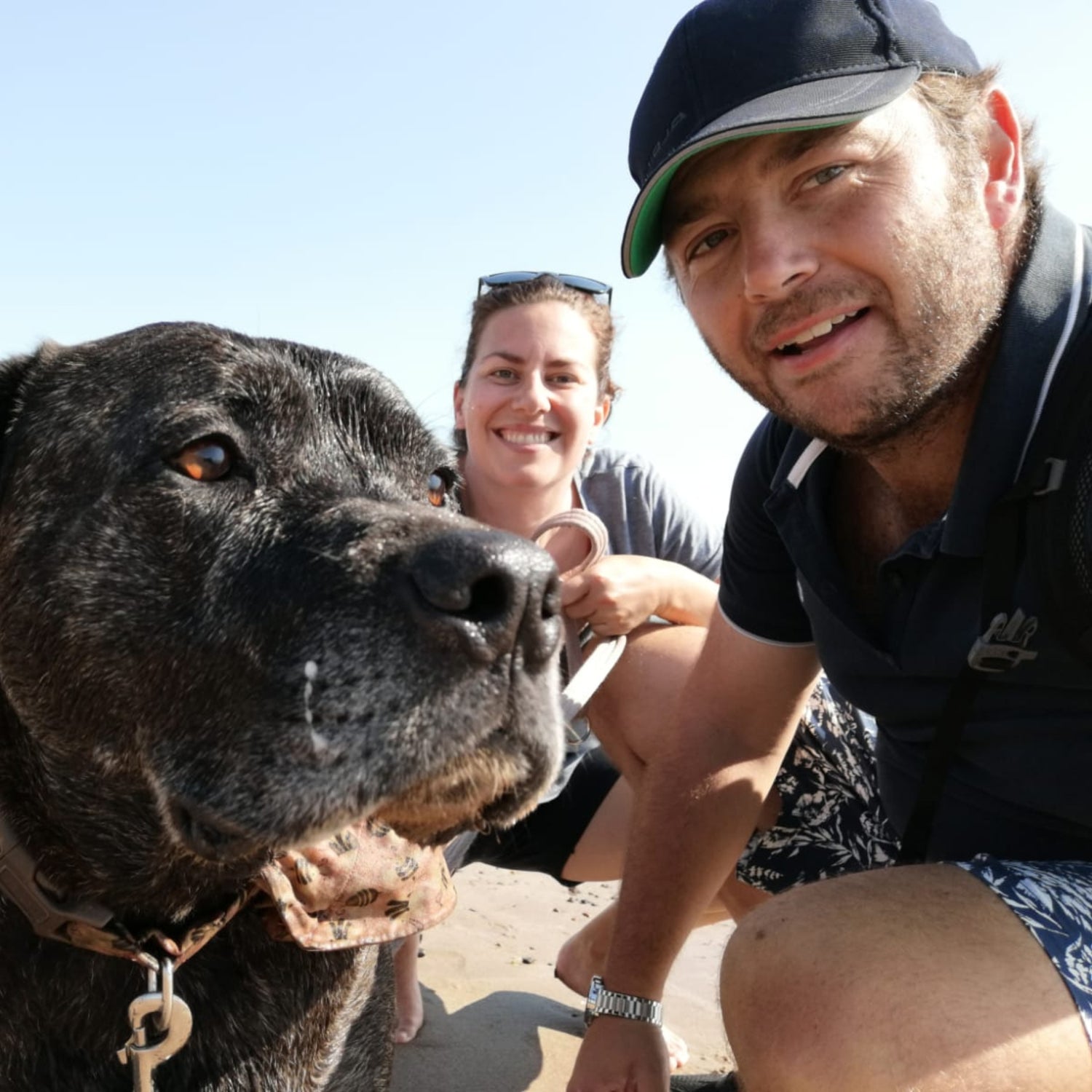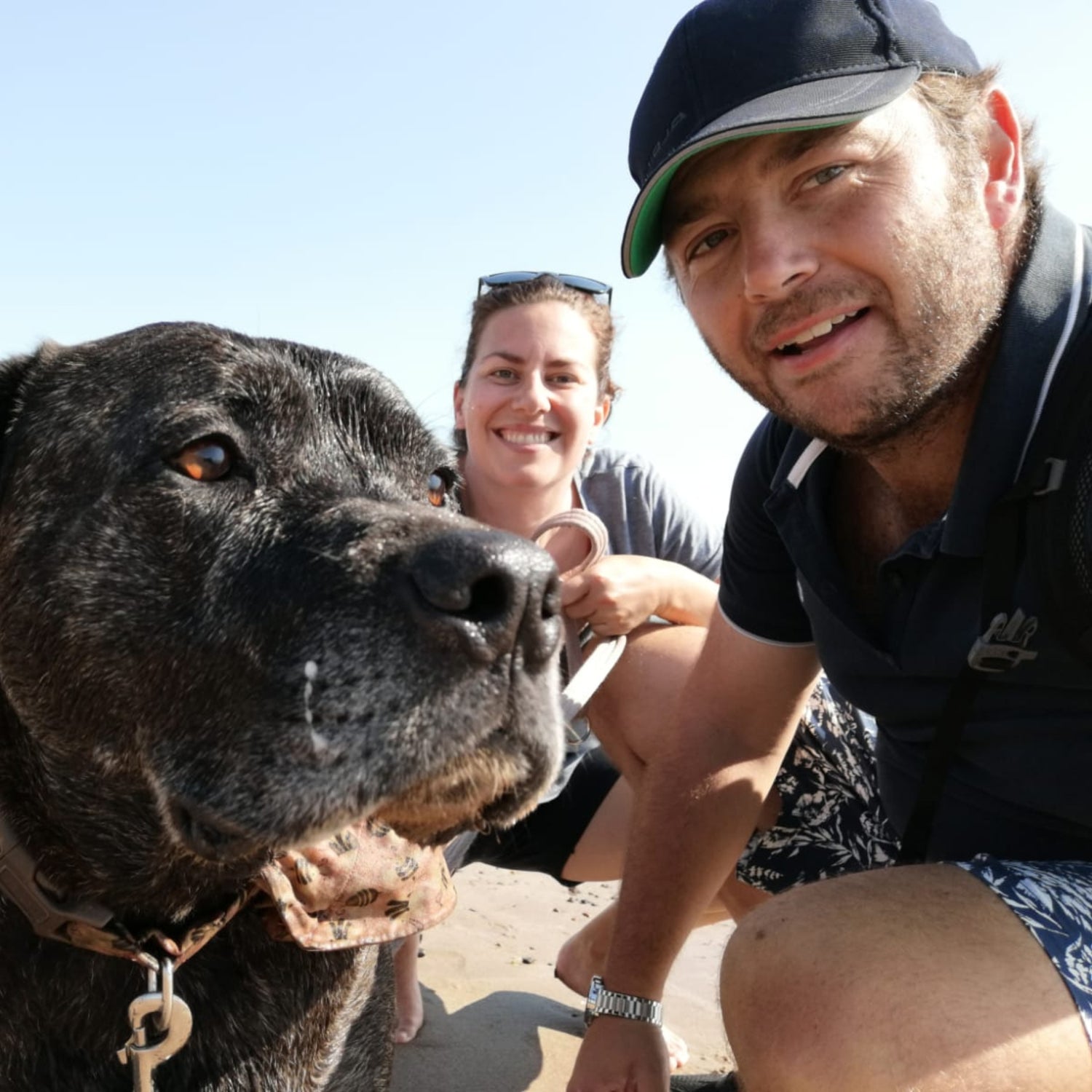 About Anicura
Tested on humans, suitable for pets
Having worked with natural ingredients for over 10 years at our sister-company Salcura Natural Skin Therapy, it was not until we adopted our Bella in 2013 that we realised the need for a high-quality, natural skincare range for pets with sensitive skin.
Continue reading
Pet products for healthier skin, happier pets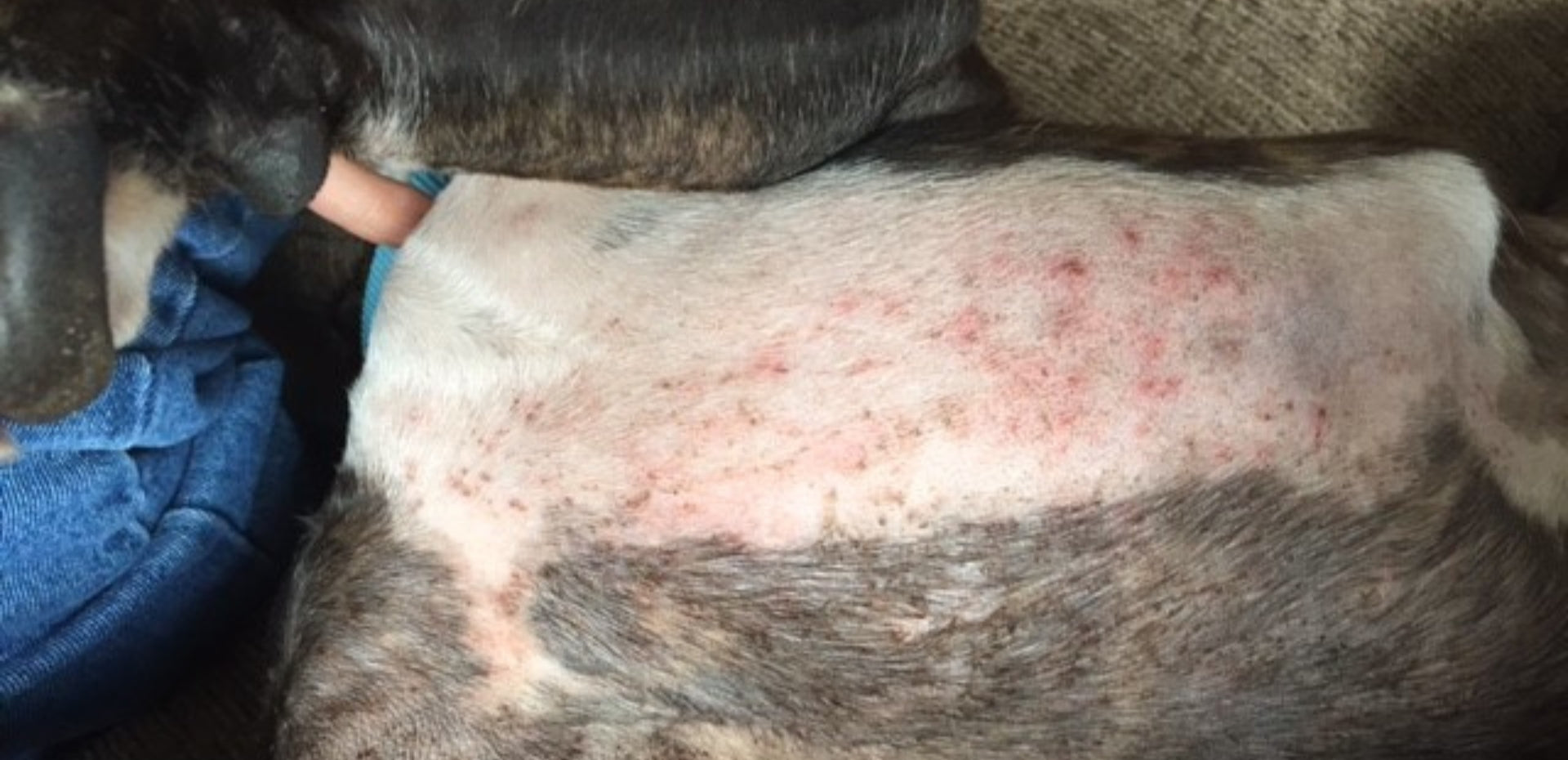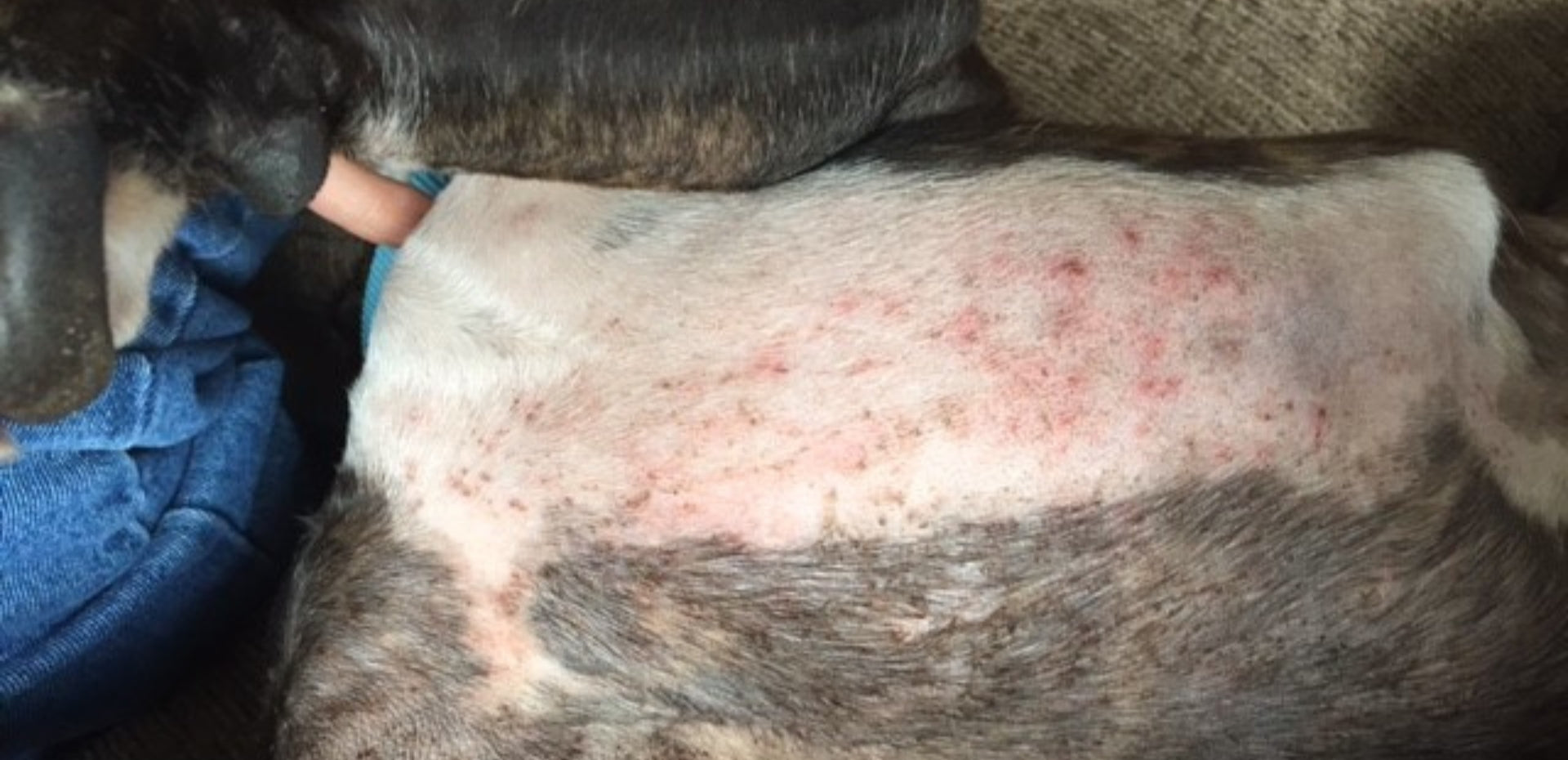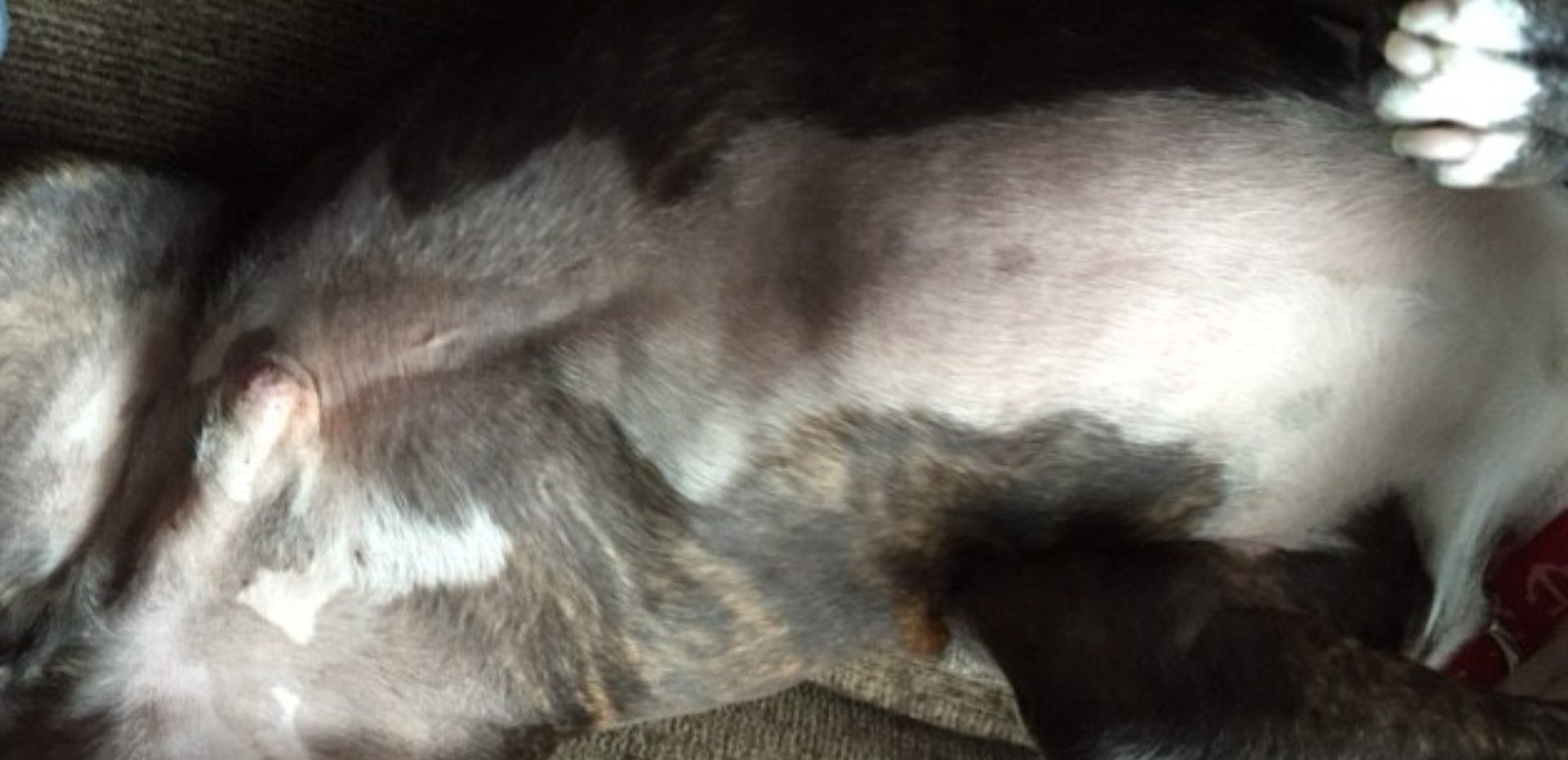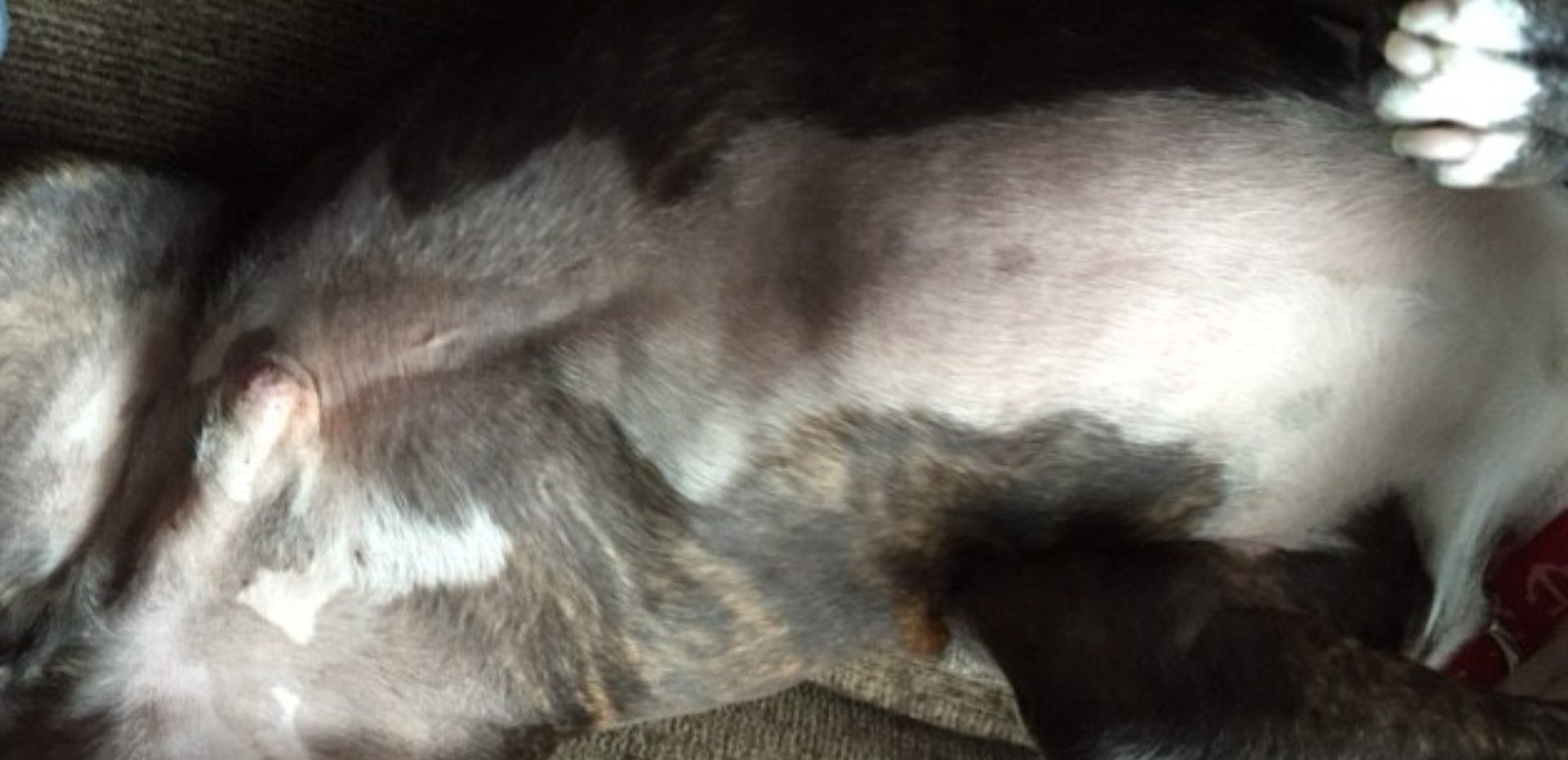 Explore our holistic pet care blogs
Pet Skin Care 101

Healthy skin needn't be out of reach for your itchy pup or scabby tabby. With that in mind, we're giving you a special healthy skin 101 breakdown, so your pet can be as comfy in their skin as anyone else.

Keep reading

Managing Allergies, Naturally

The number of pets suffering from skin allergies has increased dramatically in recent years. It has even come to the point that allergies are considered the most common reason owners take their pet to a vet!

KEEP READING

Raw Feeding for Skin Health

It's no secret that at Anicura, we always recommend taking the natural, holistic path to optimal pet health and wellbeing. That means that we recommend looking at the bigger picture for the best results.

KEEP READING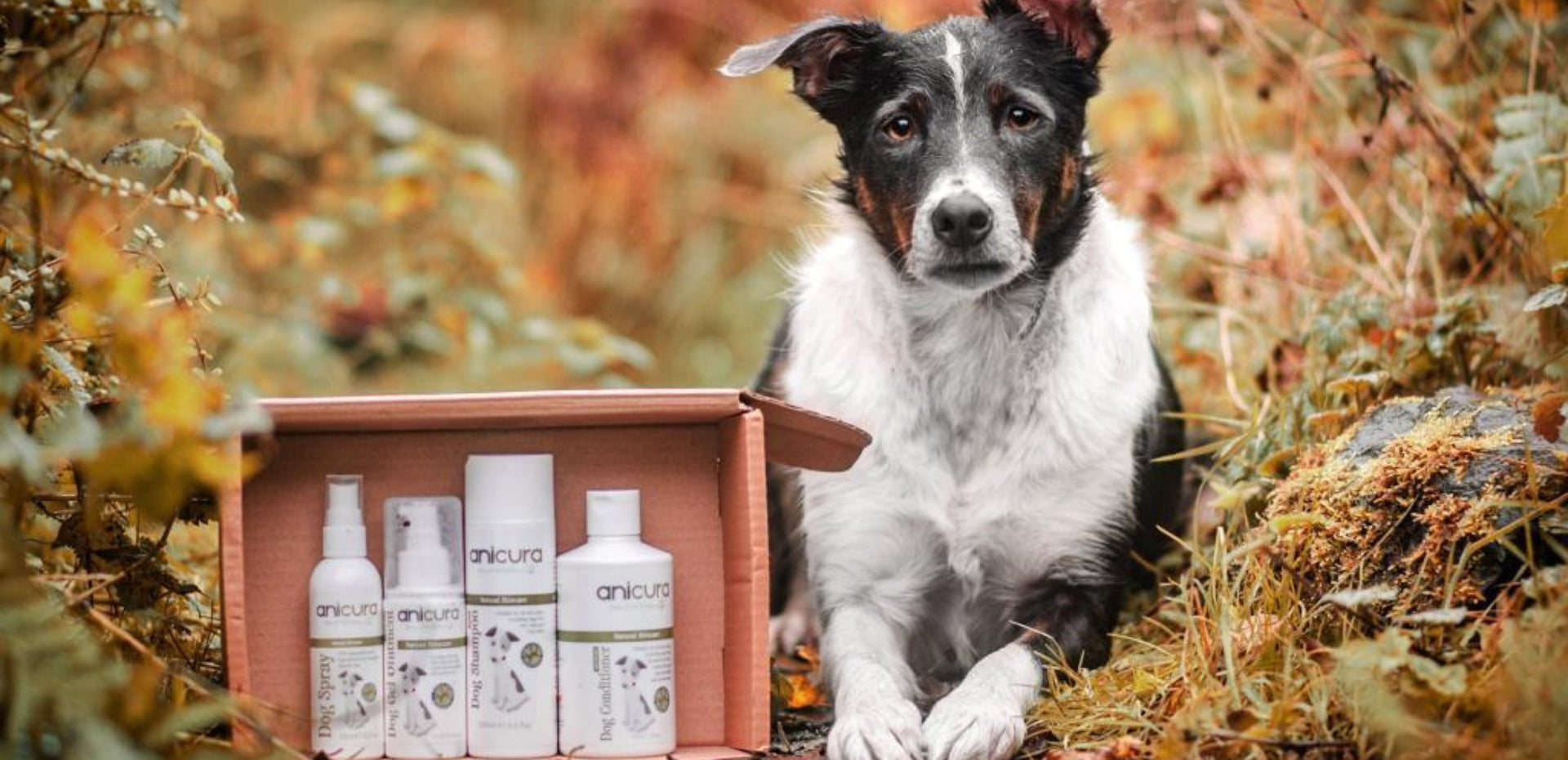 Quick view

Dog Spray

Regular price

£14.99 £28.99

Regular price

Sale price

£14.99 £28.99
Quick view

Dog Gel

Regular price

Sale price

£13.99
Quick view

Dog Shampoo

Regular price

£15.99 £33.99

Regular price

Sale price

£15.99 £33.99